I recently read Lady Be Good by Amber Brock.  This book had so many "can't put down" moments within its story.  But it also had a deeper meaning.  Something enjoyable to read, but something that makes you look at your own life.  Or at least that's what it was for me.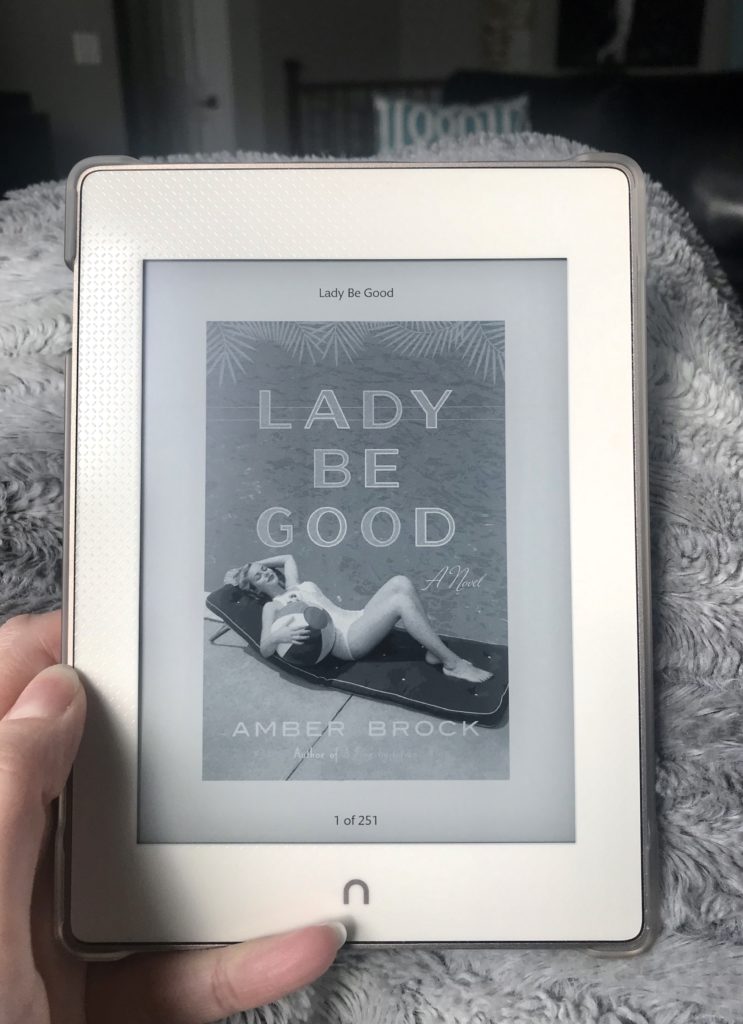 Kitty Tessler is "new money."  Her father came from Russian immigrants and she's made the goal in life to be seen as equal to the old money socialite circle. Initially I thought of Paris Hilton with Kitty being the heir to a hotel chain.  But she's really so much more.  She's out at her father's clubs not to just be seen, but to climb the social ladder so to speak.  She's smart and conniving like an old fashioned Blair Waldorf.
Normally, I gravitate toward 1920's fiction if not the present or some Jane Austin tribute.  But this story based in the 1950s could have happened in any decade, even today.  Further into the story you may disagree, being they go to Miami and Cuba with a Jew and Cuban they befriend from a band, but the trials Kitty and her privileged best friend, Hen, see are eye opening.  Even more so, they are similar to so many trials different groups face in our country and around the world today.
This isn't a story about some rich girl's woe's me story
This isn't a story about some rich girl's woe's me story. And she doesn't get the happy ending you might think after the first few chapters.  She is a smart, if not troublesome, 20 something young woman who her father wants to marry his right hand business man and she has no feelings for the "lumberjack."  It's a story of a girl living in a bubble and she learns there is more to the world, deeper things to yearn for, and people can be more than just players on her chess board.  Kitty grows in ways you hope she does but still has growing pains you wish she didn't. Her growth is something to be envious of, few people I know in real life will learn that much about their "bubble" and what other cultures experience.
Every so often I come across a book that will stay with me more than others.  I will find myself thinking about it years later, after the most random thing triggers a reminder of the pages I once read.  This is one of those books.  I'm not going to lie, a lot of people might just read it as a story.  But if you look at what you can learn from Kitty, even if you have nothing in common with her, you will grow into a better person just like her.  The book encouraged me to move out of my comfort zone, explore the mundane with new eyes, and be more aware of the trials other people face for being who they are.