We are so close to getting our basement bathroom finished!  We've ordered the tub and the vanity and have gotten quotes for flooring!  Still quite a bit of work to do but after having the flooring samples for a week, I had to create a mood board to see how it all would come together.  I've never really made a mood board – unless you count the built-in layout I did for our laundry room last year.  It was so fun though that I am working on making one for other rooms in the basement too.  For now, come and check out my basement bathroom mood board!
Paint
Speaking of our laundry room, after we got the built-ins installed, I fell even more in love with the paint color.  So much so that I decided right then and there to use the same color for the basement bathroom.  I love that it's a neutral but also bold because it is dark.  The paint is Sherwin-Williams Gauntlet Gray and I think it's my favorite in our house!
Vanity
I love our white vanities and marble tops we have upstairs in both bathrooms and often get compliments on them.  So we decided to continue that downstairs as well.  It also contrasts great with the paint!  Since it will primarily be a guest bathroom, I opted for an open shelf on the bottom so guests can easily see storage for their toiletry bags.  The bathroom has a unique layout so there is another place to store towels dust free.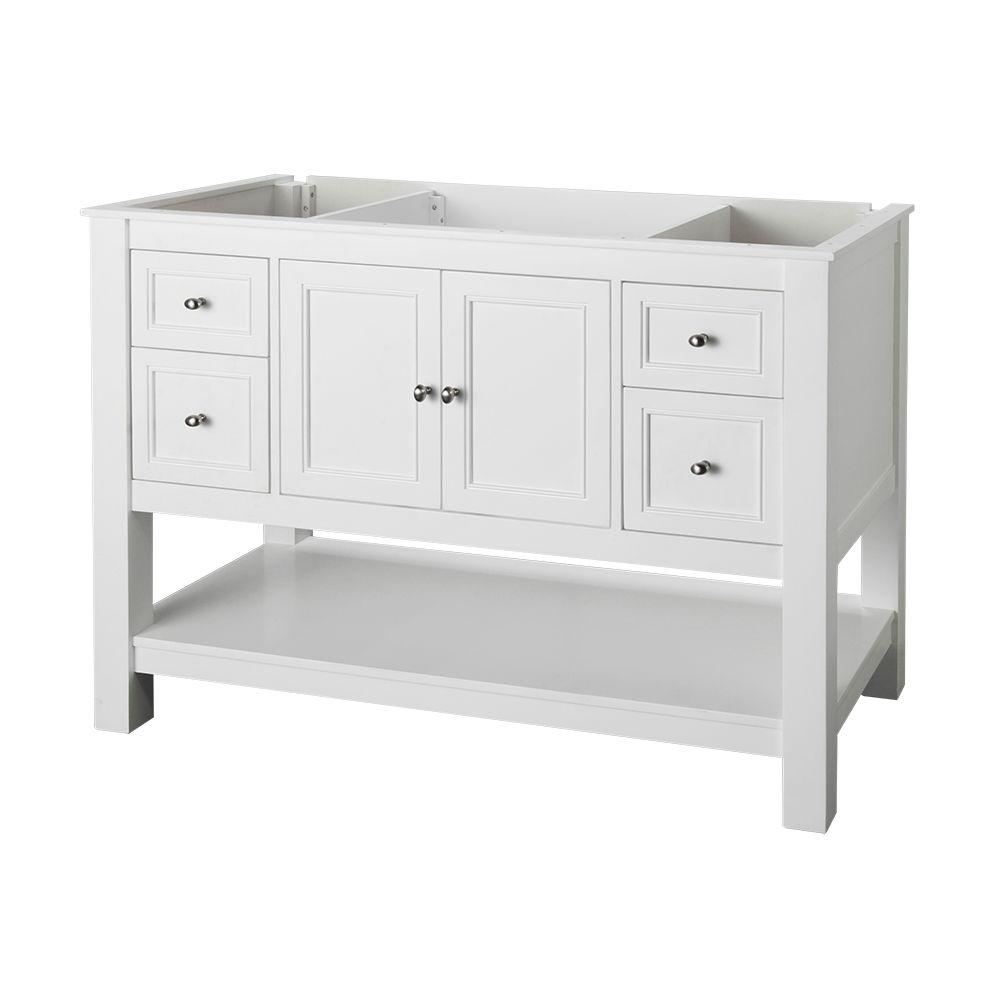 Shower
We went back and forth a lot on whether to do a shower or a tub/shower combo.  Ultimately, the tub/shower combo won.  I often take epsom salt baths in our upstairs guest bathroom and that tub isn't very big.  While I wish I now put a big soaking tub in our master bath, putting a deeper tub/shower in the basement is the next best thing.  I also have issues with shower doors but don't trust that guests would keep a curtain shut to not get water on the floor.  First world problems for sure!  But I'm very excited that this Sterling by Kohler tub is 5 inches deeper than our other one.  But it's not too tall to climb over for showering either.  Total win-win.
Flooring
I love the look of hexagon tile.  But after having an impossible time trying to find the tile I pictured in my mind (I swear it must exist), I realized tile on a basement floor would be pretty cold.  Especially when our winters get to be below zero.  So what looks like tile but isn't as cold?  Vinyl sheet flooring.  Mannington has tons of patterns to choose from and very durable.  I'm stuck between two marble looking patterns.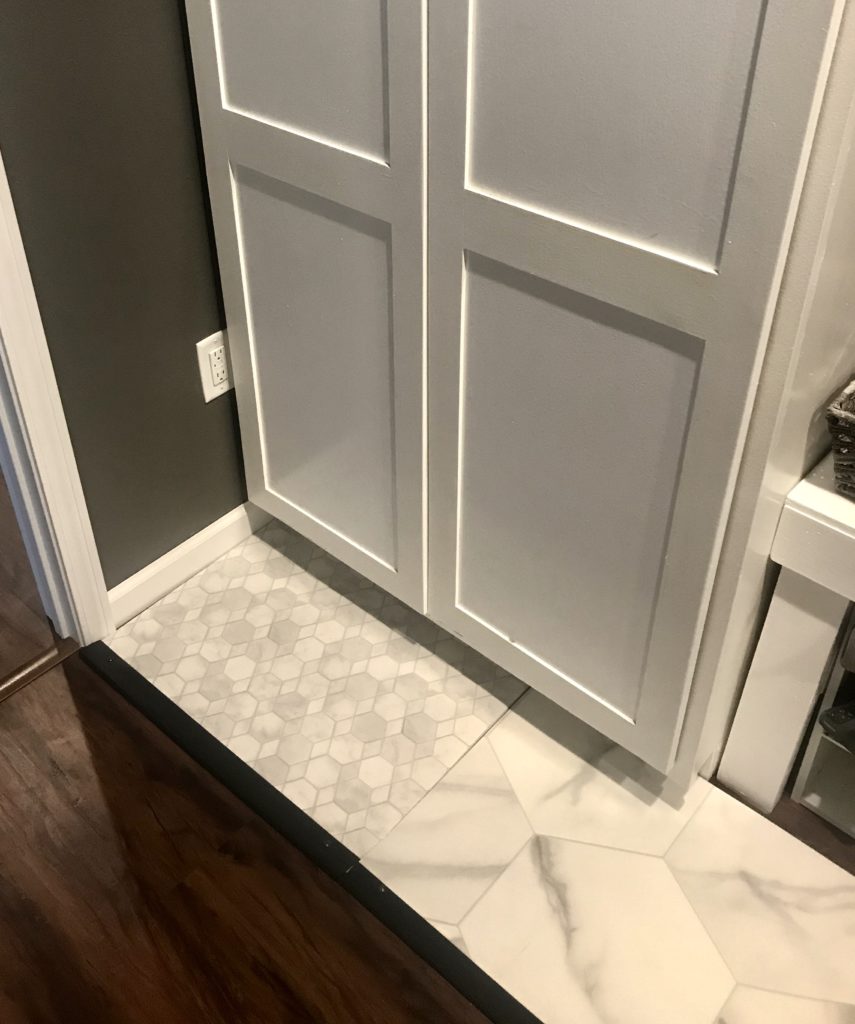 Accessories
I already purchased the teal ombre shower curtain from Target.  Would it be a room of mine if it didn't have teal?  I want to add blush pink too.  I'm really hoping to find pink and blue-green glass vases and soap dispensers too.  I plan to do an accent wall with white floating shelves to hold some cute decor.  For lighting, I'm really liking school-house shaped lights.  I have a few I've saved as options that are all similar to the one on the mood board.  Lastly, I still haven't found any mirror contenders (the one here might be too small) but I like this shape to mix things up again.
Still to do
We are waiting right now to get the tub and shower installed.  After that we can hang drywall, texture, prime, and paint the walls.  Then we'll be ready for flooring, then the toilet and vanity installation.  And then it's done!