Sometime over the summer my mom expressed interest in a two toned bracelet.  Something I was interested in making!  I didn't want to just swap a silver strand for a gold one on the braided chain bracelet I made earlier this year.  We checked out different chains and decided to weave a gold snake chain through a double chain.
The snake chain was purchased from Hobby Lobby and the double chain from Michaels.  We had to be careful that the snake chain would fit through the other chain's openings.  I originally started weaving through every opening.  But the bracelet didn't lay flat so I started over with weaving through every other opening.
This bracelet "weaving" was done in record time.  Honestly, we spent more time determining the right length than it took to weave it.  I couldn't find gold cord ends to finish the snake chain but since the bracelet is two-toned, I just used silver ones left from my braided bracelet.
Once again, I used E6000 glue to attach the cord ends to the chain.  After that, it just took a few jump rings and swapped the lobster clasp for a spring ring clasp (Mom's preference).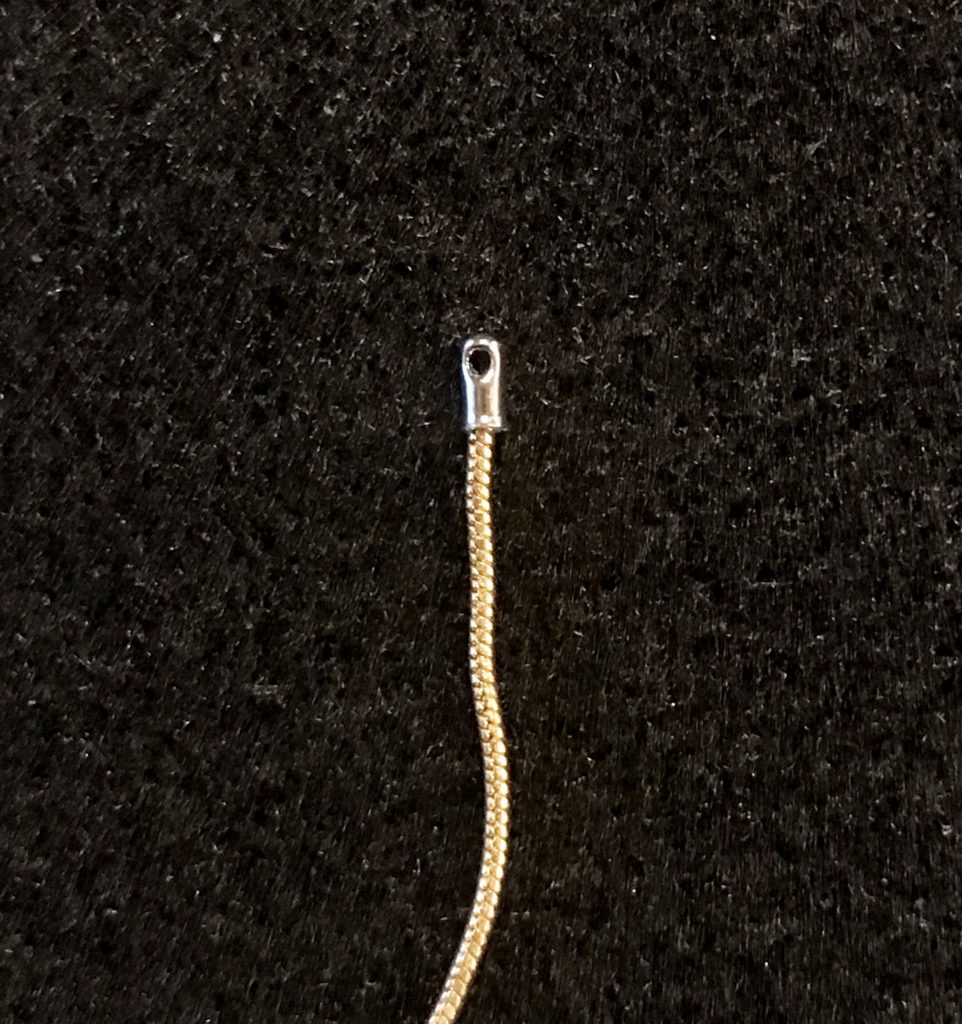 After letting the glue dry, it's ready for her to wear!  But until I see her again, it looks very pretty in the jewelry tray I made last week.