As we enter a new year and decade, I want to embrace it more than any new year before.  Mostly because I want to close the door on 2019 as tight as possible.  I have told others that I would like to give a middle finger to this past year and even joked about drinking heavily New Year's Eve to forget.  But as I look back on all the things I wished hadn't happened, I also have a lot to be grateful for.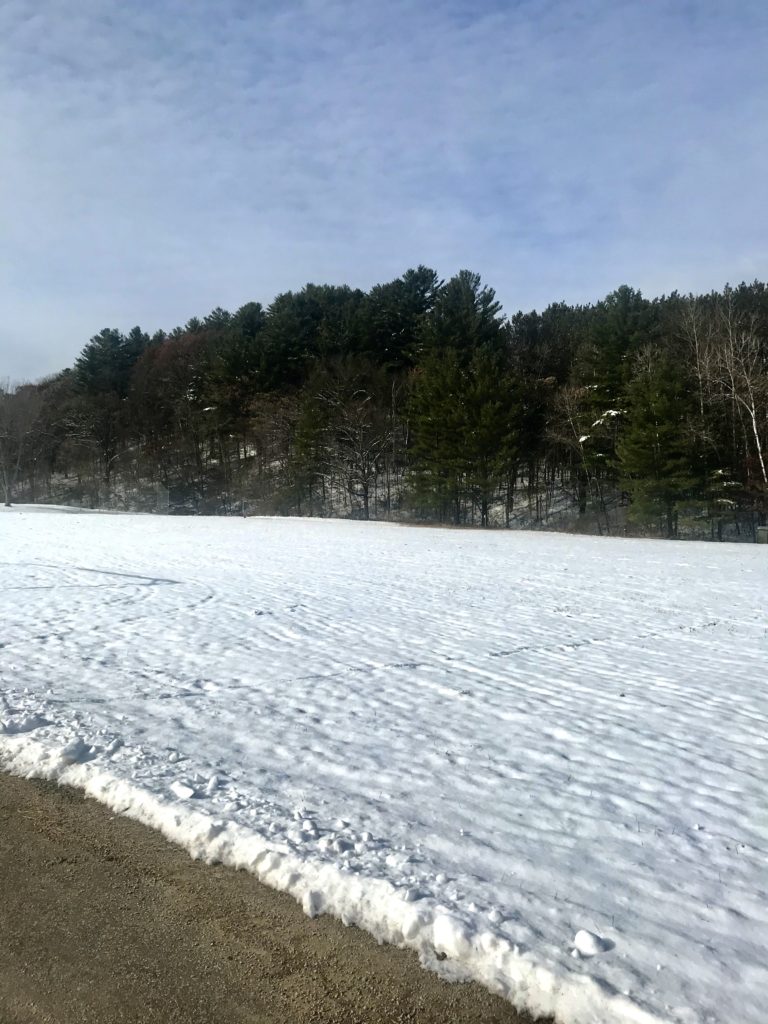 I just finished my first Advent study called "Behold the Lamb" by the Well-Watered Women Co.  (It was also my first study by them and I loved it!)  The study moved from Genesis to Revelation about how Jesus is the Lamb of God and was God's plan all along.  It emphasized how Jesus relates to the lambs that were sacrificed in the first testament: unblemished.  I entered 2019 with no scars and am leaving with 9 new ones from three surgeries (yes, both hips and a third I do not wish to talk about but cannot ignore either).  I am beyond grateful that all three surgeries went well without complication.  Thankful for the skilled surgeons who performed the surgeries.  But I now have physical reminders that I am not unblemished.  I am not perfect and I cannot be.  That role is for Jesus, but he also loves me as I am.
As we make resolutions, visions for the future, and hopes of a better year, remember there is more to life than earthly things.  There is a God who gave his only son to the world for us.  How can we paint a picture for 2020 that glorifies Him?  How can you be like Jesus with your spouse, your kids, your friends, your work, hobbies, even strangers?
We cannot undo the experiences we wish to forget.  But we can learn from them.  Learn empathy for what someone else may be going through.  Learn thankfulness because it could always be worse.  Learn to find the little joys in the everyday, whether your everyday feels mundane or trying.
Going back to the things I went through in 2019, the mentality that got me through was accepting the season I was in.  I knew I wouldn't be on crutches or bedridden forever.  But I also knew I needed to rest to heal.  It was boring and it was lonely at times.  And when I did feel good after each surgery, I went full force into trying to make up for lost time and burnt myself out (and got a cold every time).  Maybe you are good at looking at the seasons in your life but maybe you are like me and feel like you conquered Mount Everest when you are finally able to accept where you are is not where you will end up to be.
I don't mean to be on this faith soap box but I know the past year would have been a million times more trying without my faith.  Below are all the Bible verses, quotes, and songs that got me through the past year.  I don't know who is reading this, but may they help you in some way like they helped me.
"For I consider that the sufferings of this present time are not worth comparing with the glory that is to be revealed to us." – Romans 8:18
"I still remember when I prayed for the things I have now." – Unknown
"How cool is it that the same God, who created mountains and oceans, and galaxies, looked at you and thought the world needed one of you too?" – Unknown
"Never be afraid to trust an unknown future to a known God." – Corrie Ten Boom
"For I will restore health to you, and your wounds I will heal, declares the Lord." – Jeremiah 30:17
"And which of you by being anxious can add a single hour to his span of life?" Matthew 6:27
"We are afflicted in every way, but not crushed; perplexed, but not driven to despair; persecuted, but not forsaken; struck down, but not destroyed… So we do not lose heart.  Though our outer self is wasting away, our inner self is being renewed day by day.  For this light momentary affliction is preparing for us an eternal weight of glory beyond all comparison, as we look not to the things that are seen but to the things that are unseen.  For the things that are seen are transient, but the things that are unseen are eternal." – 2 Corinthians 4:8, 16-18
"Rejoice not over me, O my enemy; when I fall, I shall rise; when I sit in darkness, the Lord will be a light to me." – Micah 7:8
"You don't have a right to the cards you believe you should have been dealt.  You have an obligation to play the hell out of the ones you're holding." – Cheryl Strayed
"Feel what you need to feel and then let it go.  Do not let it consume you." – Dhiman
"Be the things you loved most about the people who are gone." – Unknown
King of My Heart by Bethel Music
You Say by Lauren Daigle
Surrounded by Michael W. Smith
Reckless Love by Cory Asbury
Champion by Bishop Briggs
Burn the Ships by For King and Country
Believer by Rhett Walker
My hope for 2020 is we laugh more than we cry.  We show grace to ourselves and to others.  That we have an abundance of things to be joyful about.  And that we remember who we belong to.