I hope you had a Merry Christmas!  It's hard to believe it's already over and 2020 is just around the corner.  We are keeping our New Year's Eve festivities pretty low key this year but I still wanted to ring in the year with some glitter.  And NYE is usually frigid here so I need something warm to wear.  What better way to fulfill both issues than with a glitter sweatshirt!  This is truly a 5 minute craft and can be adapted to any article of clothing with any pattern.  Let's welcome 2020 with some glitter!
Supplies
Glitter fabric paint (I purchased both black and silver but ended up only using the black)
Sweatshirt (or t-shirt if you live in a warm climate!)
Tinfoil, parchment paper, or plastic bag
Glitter Sweatshirt Instructions
If your sweatshirt is brand new, wash and dry first to get any factory coatings off.  Next, use painters tape to mark off where you want the glitter.  I chose two inch wide stripes down both sleeves.  I taped off the shoulder and wrist but you could go all the way to the neckline if you wanted (my hair covers most of that space).  Once the tape is all positioned, use tinfoil, parchment paper, or plastic bag to separate the top layer from the bottom (you don't want the paint to bleed through.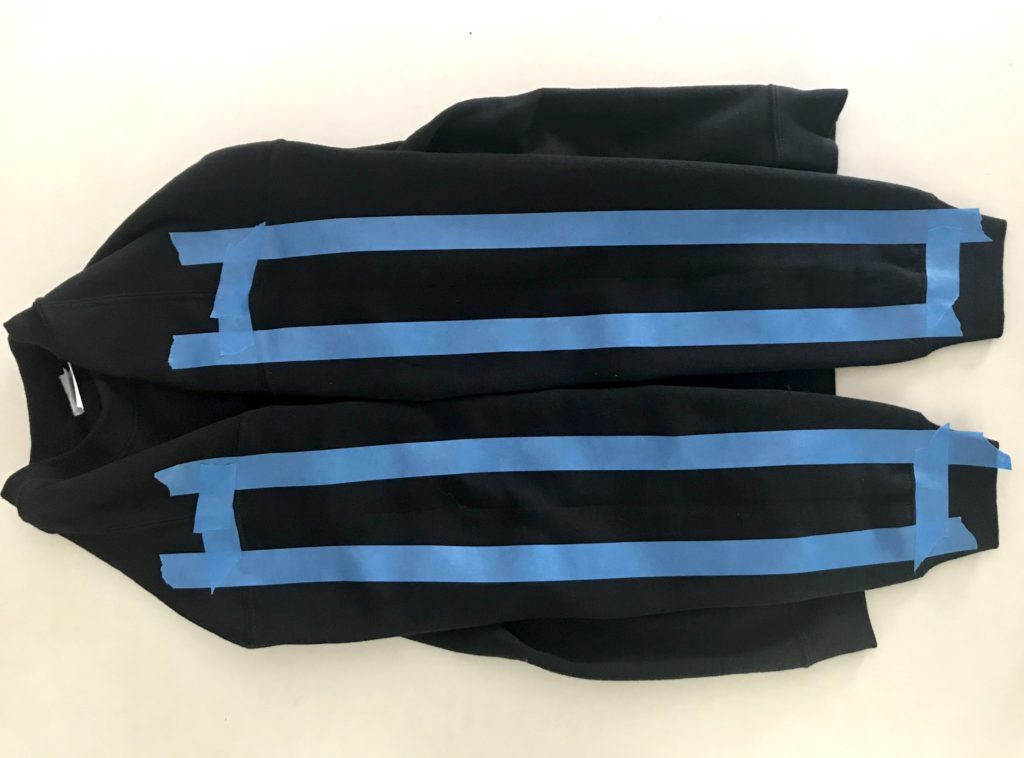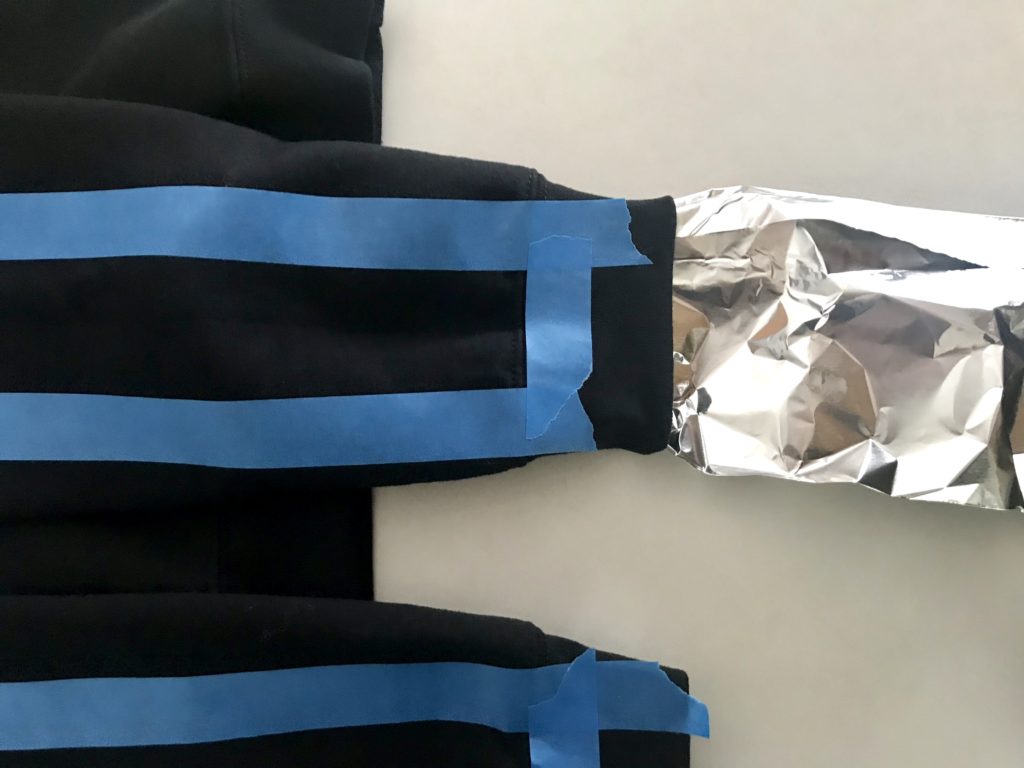 Working in small sections, squirt on fabric paint and use a brush to spread it evenly.  That's it!
My paint said it takes 4 hours to dry and not to wash for 72 hours.  You will also need to line dry the sweatshirt going forward.
Now I have something to feel festive but also cozy and warm as I say goodbye to 2019!  Might need to add my pom pom earrings to add a little something too. 😉
Have a wonderful and safe New Year's Eve friends!