Some people appreciate a handmade gift.  Some people appreciate jewelry.  And if you can satisfy both then that's a win-win.  I did that – twice.  I made two different styles of DIY necklaces for Christmas gifts. One is so simple, no craft skills required.  The other is great if you have a bead and wire background or if you just have the courage to try!
Easy Necklace
Have you been to Michaels recently?  They have a whole line of ready to string pendants and chains (Signature Color Shop by Bead Landing). For this first necklace, I picked up this beautiful pendant and a 30 inch snake chain.
This seriously doesn't get any easier.  Simply unpackage the pendant and chain.  String pendant on chain.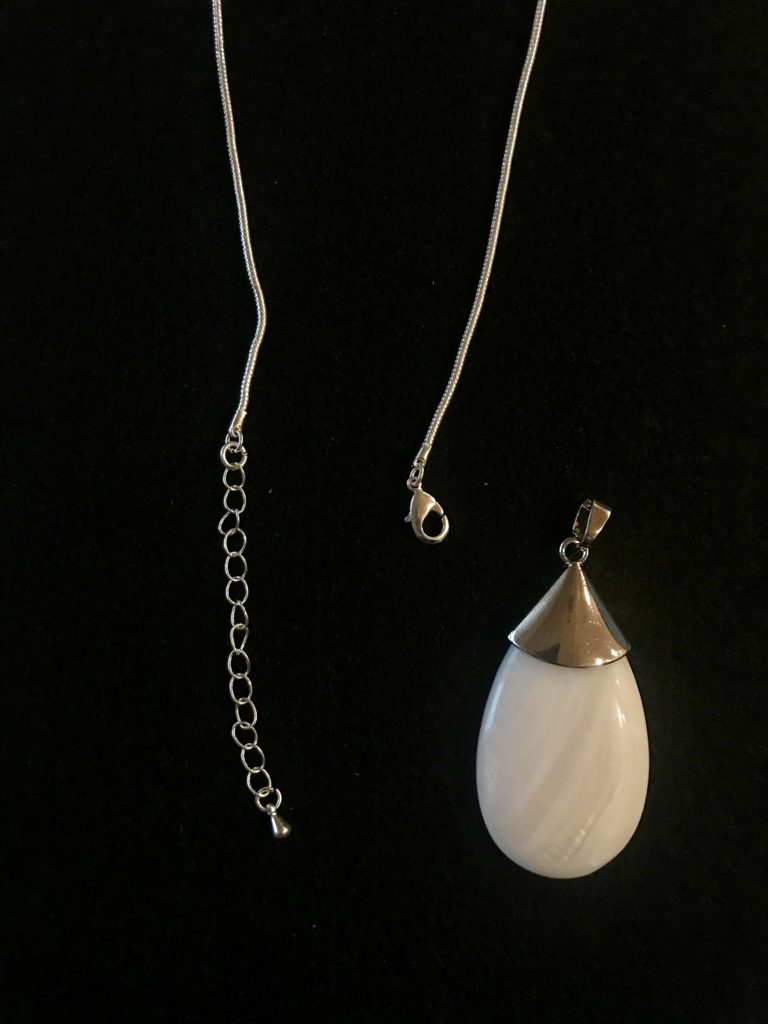 Bam!  Christmas gift is done and is unique to the recipient.  There are just so many possibilities for this too.  It took me three trips to Michaels to decide on the pendant and chain I chose!
Intermediate Necklace
This necklace was inspired by all the bar and beaded bar necklaces I've been seeing on Pinterest.  This particular recipient loves pink and I found I had some small pink Swarovski beads leftover from a project I made years ago.  I also had 22 gauge wire already so I only needed a chain. I found a 16 inch chain at Michaels that was perfect.
First step was to unclasp the chain to make it easier to find the middle.  It doesn't need to be perfect but it's easier to find if the necklace is unclasped.  I cut one of the links in the middle to open it up.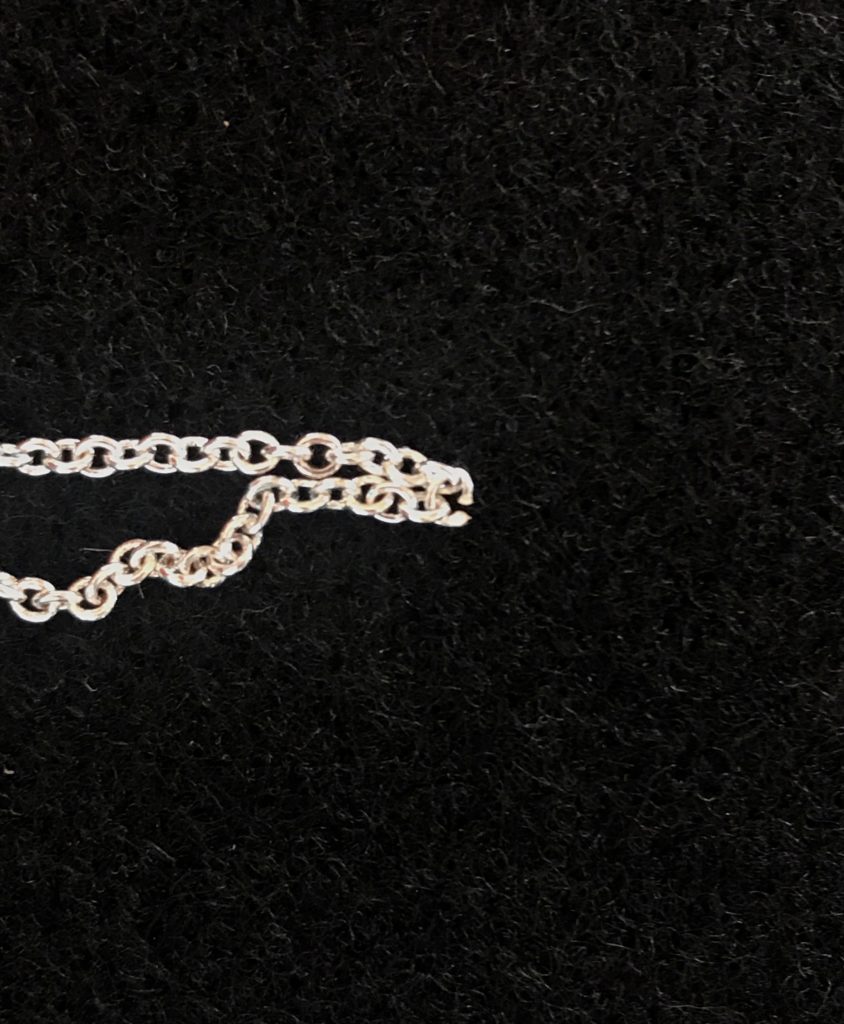 Then I cut about a 4 inch piece of wire and attached it to one side of the chain by using my pliers to create a loop and wrapping the wire a couple times around.  Make sure to push the wire end down so it won't snag any sweaters later!
I threaded on the beads until I was satisfied with the length. These are size 4mm Swarovski crystals and I liked the length of 10 of them.  After I strung them on, I looped the wire through the other half of the necklace chain and wrapped it around to finish it off.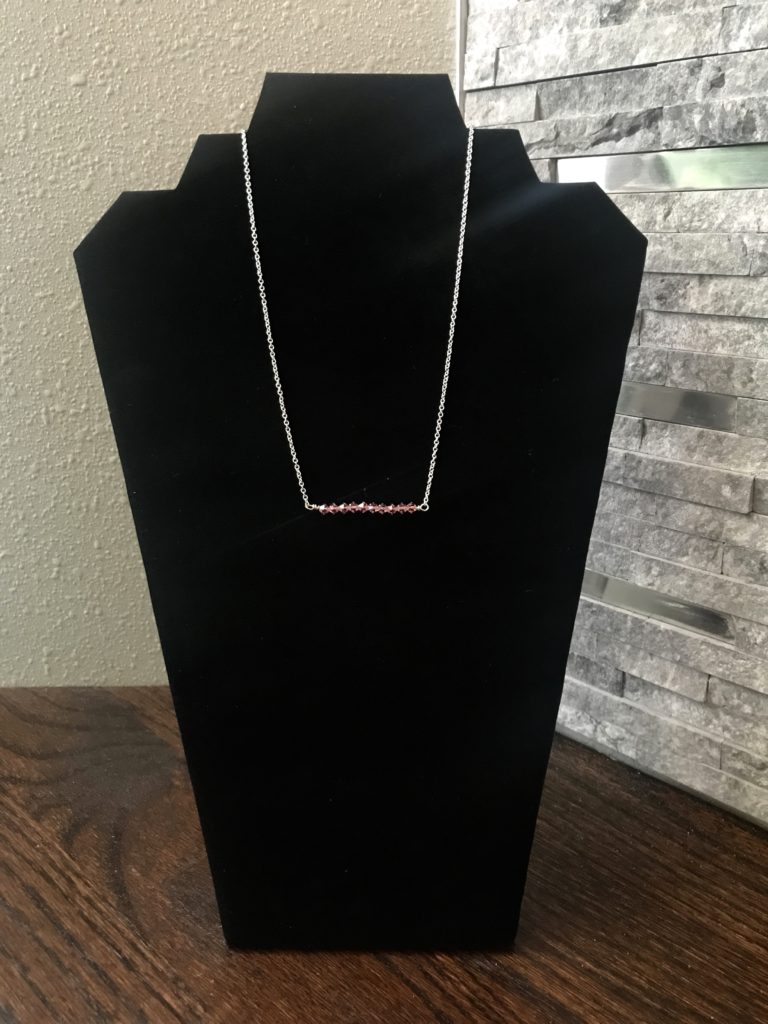 Like the pendant necklace, there are so many possibilities with this necklace too.  Michaels has many different beads that you can use, including the Swarovskis.  Or maybe try a couple colors together too.
Both necklaces took very little time to make and make great gifts. We all are unique and it's so great to capture that in a gift to give to someone.  Plus, when you tell them you made it, they'll love it even more!