Who says garland is only for Christmas?  Lately I've felt like sprucing up a few spots in my home and decided a felt garland would do just that.  So I made this super easy braided felt garland.  It's quick, easy, versatile, and can fit any home.  It also would be a great project for a beginner sewer – it's all straight lines but doesn't need to be perfect to still look good!
Supplies
Felt*
Sewing machine
Scissors or rotary cutter
*You can totally make this with sheets of felt but it will be a lot of little strips sewn together.  I opted for a bigger cut of felt.  Our store didn't have it on a bolt but they did have a 36″ x 72″ cut which was plenty!
Instructions
Start by cutting your felt into 1 inch strips.  I used the longer edge of my felt piece which is 72″ and cut 6 strips that length.  A rotary cutter will save you a ton of time with this.  I was so fast, I forgot to take a picture.  Next, start your sewing machine engines, get your pedal foot warmed up, make sure the bobbin isn't running low, and get to sewing!  I set my machine to the longest stitch length to help with the thicker fabric and sewed right down the middle of each strip.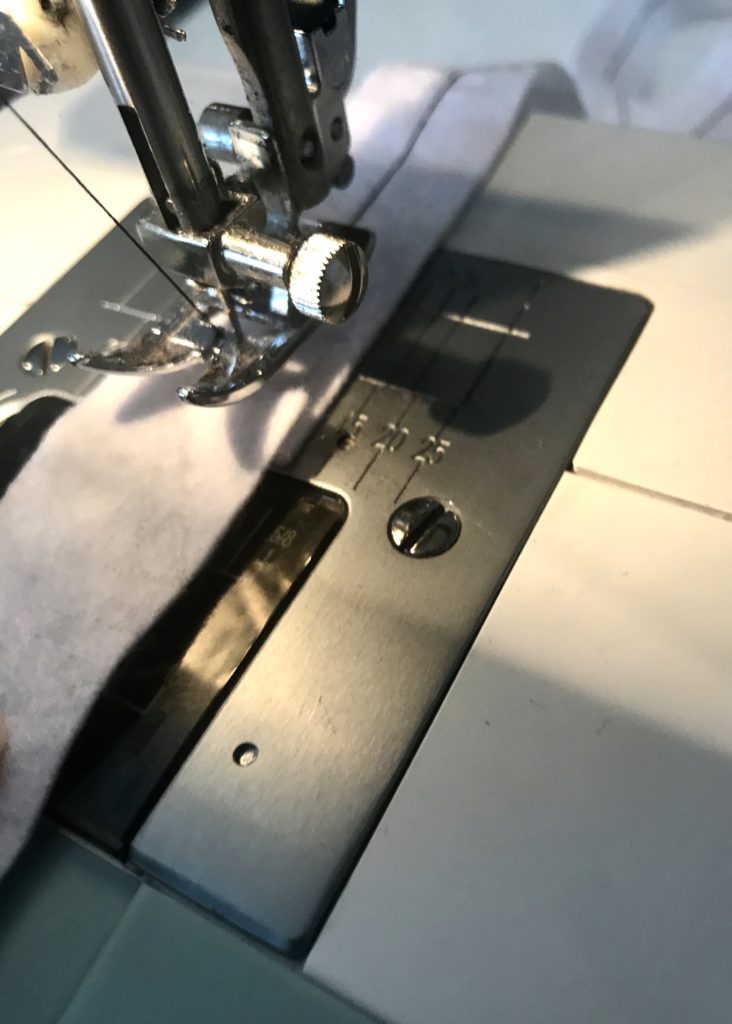 When I got to the end of the first strip, I put the needle down, lifted up the presser foot and tucked the second strip under the end of the first one by about a 1/4 inch.  Then I put the presser foot back down and kept sewing.  I only used two strips to make one long sewn one.
Once I had all 6 original strips sewn into 3 strips, I pinned the ends together and rolled them up to make them easier to work with.  After that, just start braiding!  You can make this as tight or as loose as you'd like.  I went for something in between.
I wish I had had my glue gun but instead, I hand sewed the ends of the braids.  A glue gun would make this craft a lot easier for people who don't like to hand sew – which is most of us I think!  I also went back and added a couple stitches to secure where each strip was connected.  A glue gun would have been nice for that too!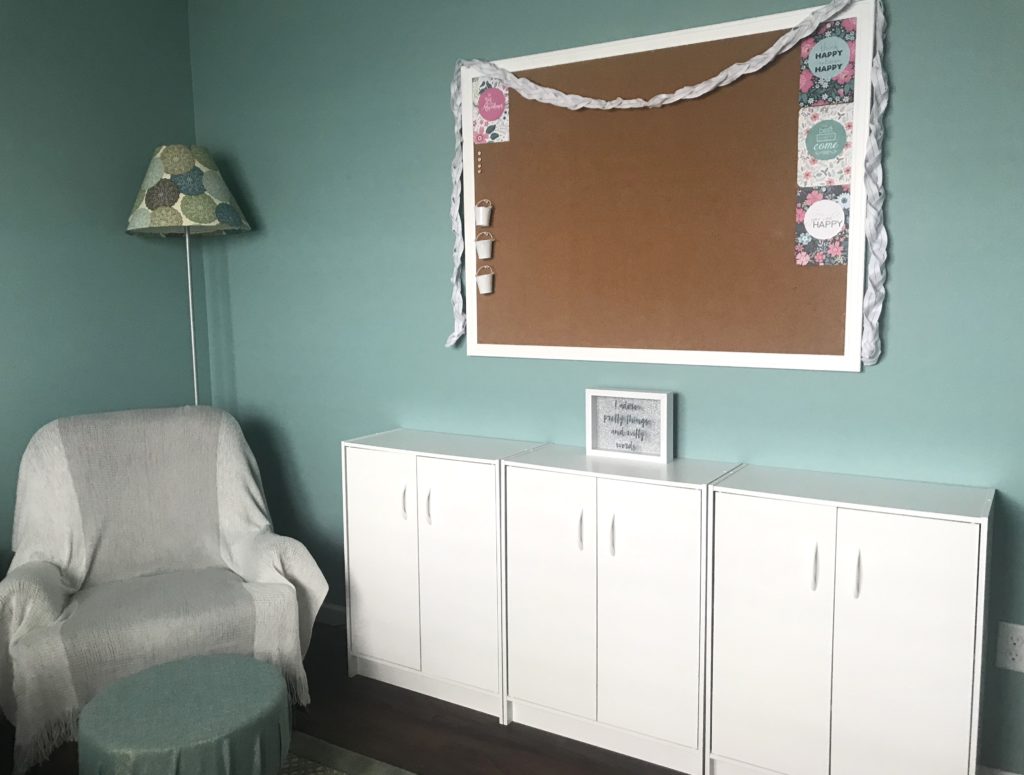 And that's the braided felt garland!  I've tried it out in about 5 places in my house so far but it's currently helping to liven up a bulletin board in my office.  I think pink and red felt and thread would look great for Valentine's Day.  And maybe red, white, and blue for the 4th of July!  It also could be cute to hang little ornaments off them when it is Christmas again.
Happy "felting" 🙂