Due to my hip surgery, I won't be able to play golf this year.  But that doesn't mean I can't enjoy a golf themed centerpiece on our kitchen table!  It was also a way to reuse things from our wedding that otherwise wouldn't see the light of day.  This could easily be recreated on a smaller scale to fill many tables for a bridal shower or golf themed wedding.
Instead of a traditional guest book for our wedding, I had this apothecary jar for people to drop little notes in instead.  I am still working on how I want to bind all the notes together in a book but that's a blog post for another time.  Below is the poem I made that we framed next to the jar at our reception.
Once I had the apothecary jar emptied, I raided our golf ball supply.  The jar was a bit bigger than I thought and took a lot of golf balls.  Like 36 and I really had room for a few more too.  It helped to crumple up a plastic bag in the middle to just give a little more volume.
Next up was adding some grass.  Or rather something that looks like grass.  I found this inexpensive craft moss which I thought the green color was perfect.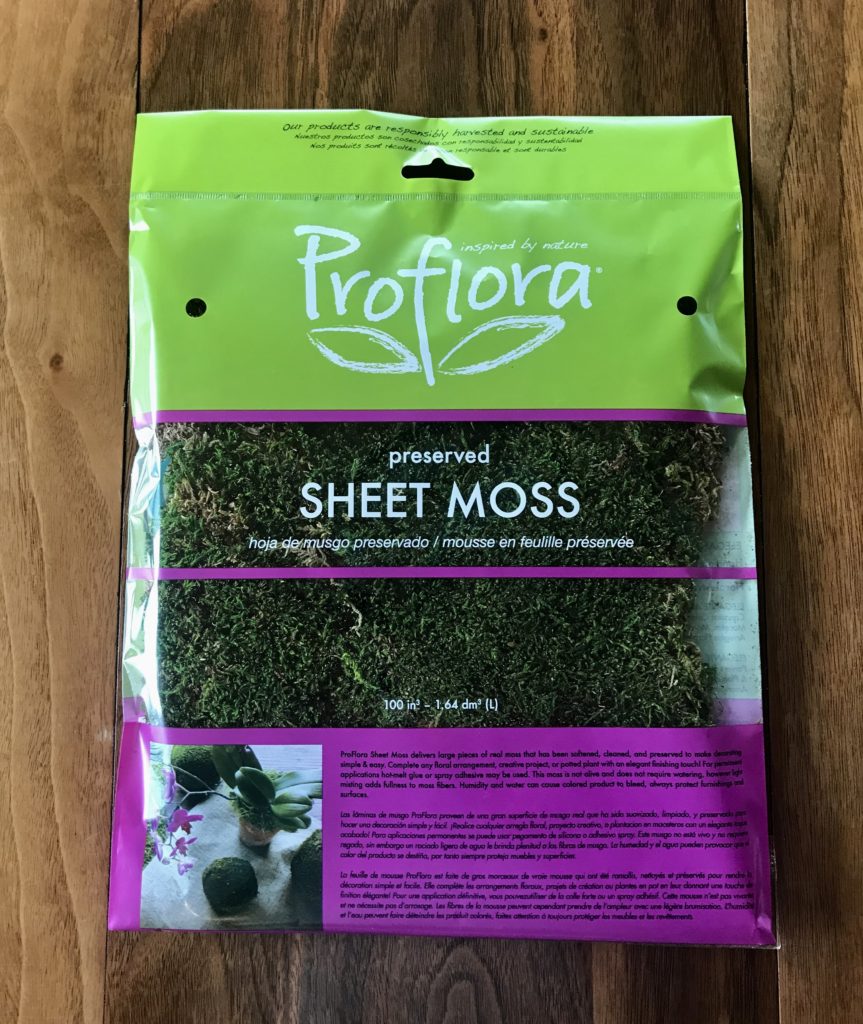 The moss stinks.  I just have to warn you.  It's not so overpowering that it hangs around but it threw me for a loop when I first pulled it out of the package.  I then tore off pieces of moss and lined the outer part of the apothecary jar with it.
The last piece was our cake topper. It pretty much sums up our love of golf and each other. 😊  To make sure it stayed put, I stuck the pick into a white styrofoam ball.  It blends in with the white golf balls!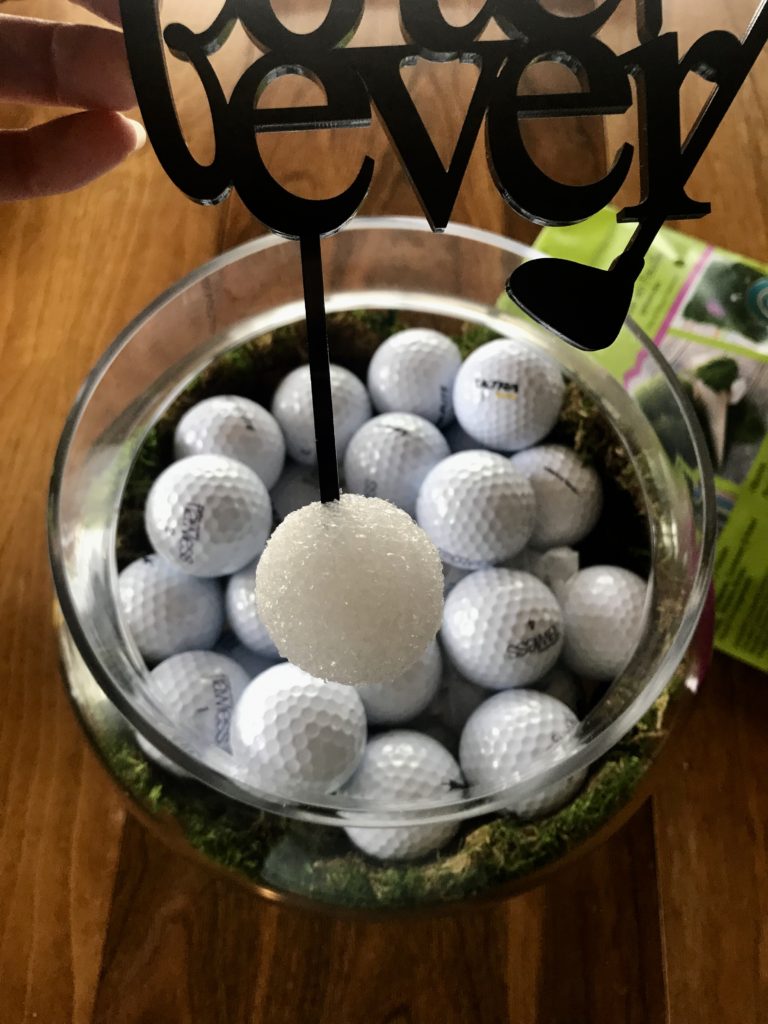 I think it's a nice summery centerpiece for our table and the moss really compliments the plants I've kept alive for a full four months now.  It's the little wins in life.  Happy golfing, or decorating!