I've been keeping a secret for almost a year.  The secret is I have been making Starbucks equivalent lattes at home in less than a minute.  How is this possible?  With a Nespresso machine!  I don't normally get attached to inanimate objects but this machine is absolutely wonderful.  If there is one thing you get for yourself this Black Friday/Cyber Monday weekend, I highly recommend a Nespresso machine.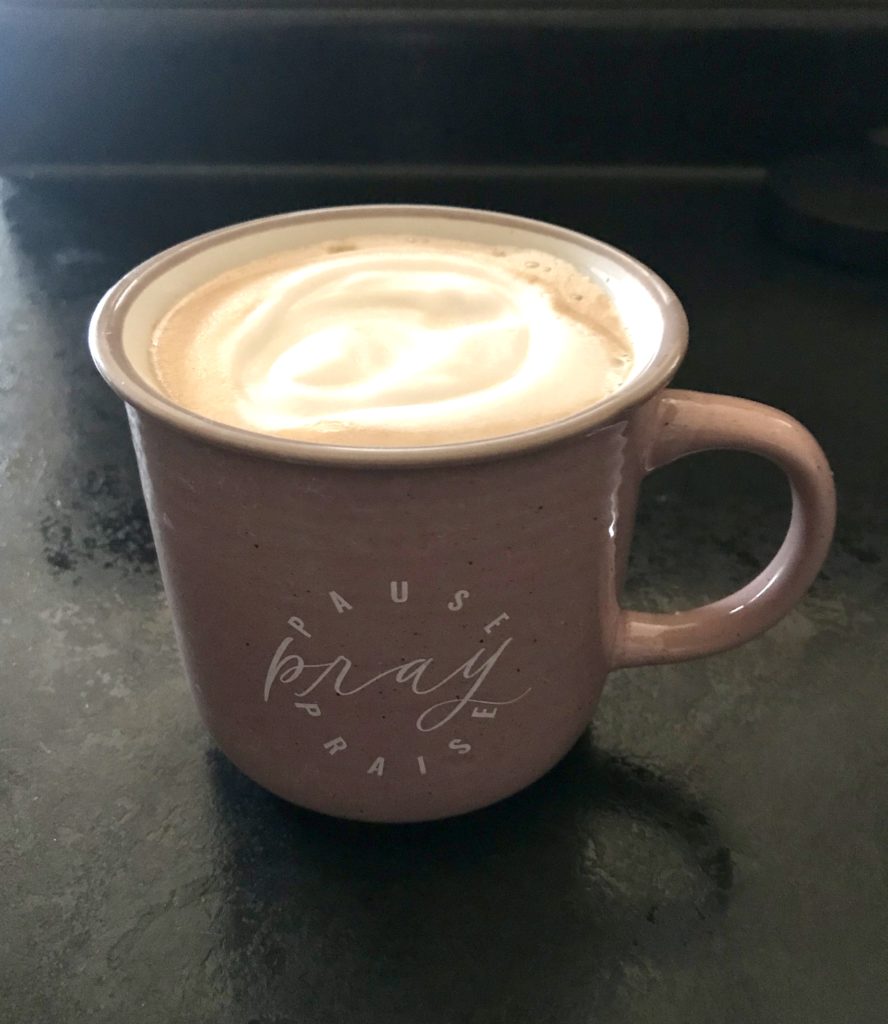 Let me back up a minute and explain what a Nespresso machine is.  It's like a Keurig but instead of making drip coffee, it uses pressure technology to make an espresso.  I've always been more drawn to the smoother taste of espresso versus traditional drip coffee.  And Nespresso has completely perfected the espresso taste!
Similar to a Keurig machine, you use little pods from Nespresso.  At first this seems wasteful but you can get a free pre-labeled UPS bag to mail your used pods back to be recycled.  The grounds are used in compost and the aluminum is recycled into other aluminum products.
Nespresso has two different lines, the Original and the Vertuo.  Both lines have different shaped pods and can't be interchangeable.  The Vertuo line can make a regular cup of coffee or a cup of espresso.  Since I just wanted espresso, my machine is from the original line called the Essenza Mini.  I also go the bundle that included a milk frother – perfect for lattes!
To make a latte, simply put a pod in the machine, turn it on, and let it brew whichever size espresso you want.  My machine comes with two size options but it can be programmed for different sizes (aka how watered down the espresso is).  While the machine is warming up and brewing, add milk to the milk frother and hit the button.  Both will get done around the same time and then just pour the milk into the mug.  Easy peasy!
Nespresso has many different flavored pods varying in intensity.  I like the higher intensity ones to make iced lattes but Columbia is my favorite and tastes great iced or hot.  And to get into the festive spirit, I used this recipe to make peppermint syrup.  I've been drinking peppermint lattes that are just as delicious as the ones I order from Starbucks but I don't have to drive an hour to get one!  And it's friendlier on the wallet too. 🙂