While getting fabric at Joann's for the tissue holders I made, I checked out the floral department too.  They have the cutest little wreaths!  I had never really seen a mini wreath but they just called to me and I had to get one.  I picked up this little eucalyptus wreath thinking it was both Spring-y and neutral.  When I got home, I had a vague idea of using it as a centerpiece.  But after an hour, I ended up with multiple ideas!  Here are my favorites to take you from St Patrick's Day to Easter to Spring.
Pot of Gold
This is the centerpiece currently staying on our table.  I took the marble lazy Susan I DIY'd from our bathroom, added the mini wreath, a vase, and some fairy lights.  When it's dark it looks like a glowing pot of gold!  St Patrick's Day decor without the cheesiness is a win in my book.
Classic Farmhouse
I don't usually go vary farm house-y in my house but I am obsessed with this look.  Same lazy Susan and wreath but I stuck a pillar candle holder in the middle.  Lastly, I added a candle to complete the look.  So simple but it works!
Kitchen Items
Remember those cute mugs I have in our cubicle shelving?  Just for fun I stuck one of those inside the wreath and fell in love.  To change things up a bit, I opted to put the combo on a gorgeous cutting board we were gifted.  Who knew completely conventional kitchen pieces and some greenery could make a cute centerpiece?  The mug also reminds me of Chip from Beauty and the Beast so there's a little Disney whimsy for you.
Easter Basket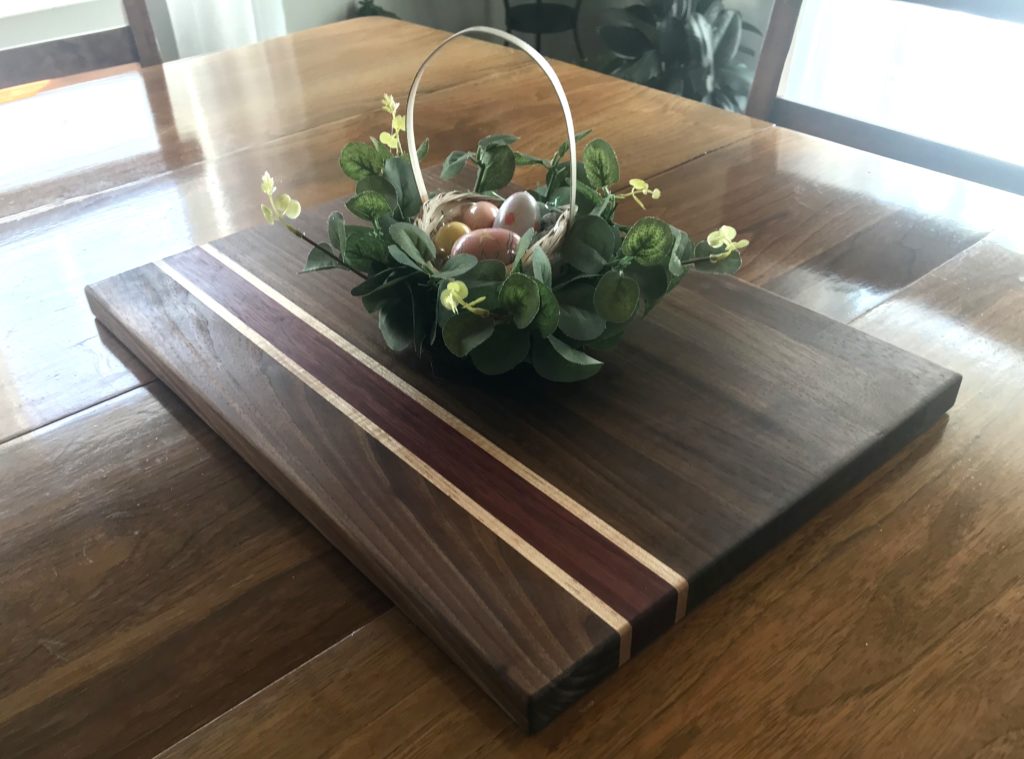 Keeping the same cutting board, I swapped out the mug for a little Easter basket that was my grandma's.  It has a mix of wood and porcelain Easter eggs of varying sizes inside.  I'll be switching to this after St Patrick's Day.
Serving Bowl
After seeing the mugs from one cubicle, I decided to try something from another.  This big Fiestaware serving bowl adds the perfect pop of color.  I opted to use a little candy dish in the middle but sadly did not have any candy to display.  Feel free to take the idea!
Dining Items
For this last centerpiece, I wanted to try an upside down wine glass as a candle holder.  I've seen this around Christmas where people put tiny ornaments in the body of the glass before flipping it upside down.  I left it empty this time with just the wreath around the base.  To mix up the anchor, I went with one of our dinner plates on a placemat. Definitely something that could easily be recreated!
There you have it!  It was so fun to let the creative juices flow as I would get one idea after another.  All of the items I placed inside the wreath could really be put on top of any trays, plates, boards, placemats, etc.  I just would have way too many photos in this post if I showed every combination!  Hopefully this inspires you to pick up a mini wreath and see what you already have at home to display it.  Happy decorating!