What's something we all have that never goes away?  Laundry!  You might be able to wash everything in the hamper, but you can't wash what's on your back at the same time.  You probably have your routine down path: well-known laundry detergent brand, fabric softener, dryer sheets.  Wash, dry, fold, repeat.  But have you checked the products you use to clean your family's clothes that they wear every day?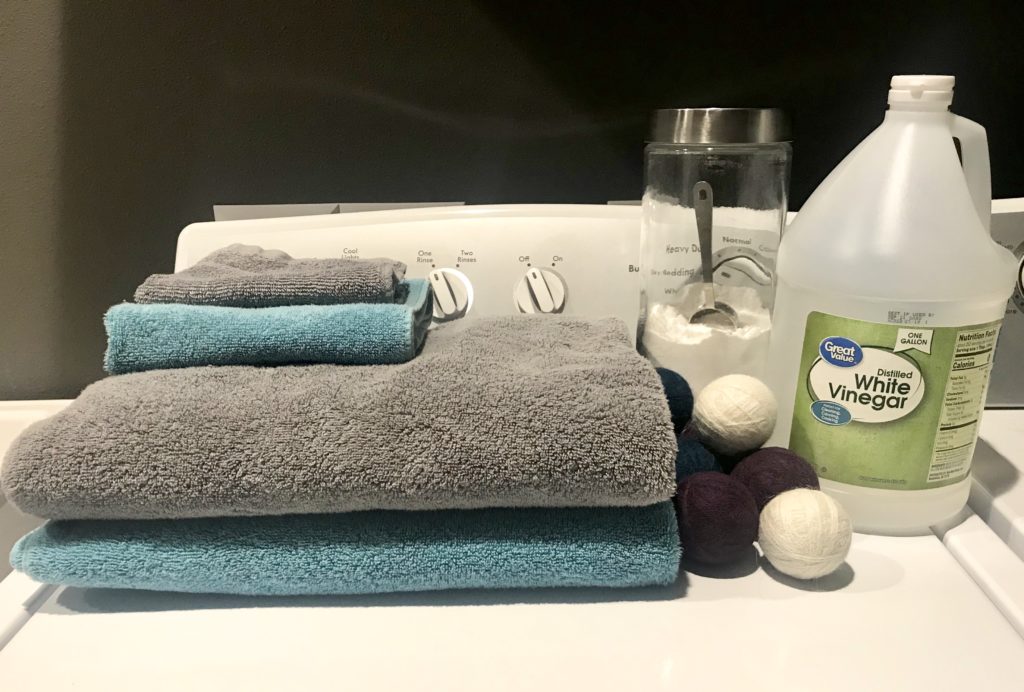 When I started eliminating toxic chemicals from our life, I checked the Environmental Working Group's website for every single product I used.  It was shocking to find out how unregulated the industry is.  The All Free & Clear detergent I used?  Rated an F.  The Downy fabric softener?  Rated a D or an F depending on the scent.  And the Bounce dryer sheets?  Another D.  Most laundry detergents are have a high concern for developmental and reproductive toxicity.  Not exactly a good thing to read when you are a young couple and might want to start a family some day.  And as someone who suffers from seasonal allergies, why do I need to use products that could cause more allergies and respiratory issues?  No thank you!
I've shared previously about the wool dryer balls I made and use in place of dryer sheets.  I've also shared the recipe to make your own natural laundry detergent using well rated products.  But I've never shared what I use in place of fabric softener.  And let me tell you, we have hard, hard well water so fabric softener is crucial.
My Non-Toxic Laundry Routine
First things first, throw laundry into washer.  You can sort this however you normally do (or don't – no judgements here). I use about (I don't measure) 1/4 cup of white distilled vinegar and 1/4 cup water in the fabric softener spot.  You're probably wondering if our laundry smells like pickles.  It does not!  It completely comes out of the wash with no smell of vinegar whatsoever.  I will use a few drops of essentials oils for our towels and sheets because otherwise it doesn't have a scent.
Next up is a tablespoon of my homemade laundry detergent.  (You can put the detergent in before the clothes if you wish.)  I've used a handful of safely rated detergents by the EWG and they did clean well, but not as well as this homemade stuff.  Shout out to my mother-in-law for trying it first!  The epsom salt used in the recipe also works as a fabric softener but I like that with the vinegar because, like I said, we have super hard water.
After washing on whatever setting you see fit, throw the stuff in the dryer with some wool dryer balls.  My dryer balls actually just live in our dryer.  Occasionally I'll put a few drops of essential oils on the balls to give laundry a nice scent but I found I like adding it to the vinegar instead.  My mom prefers to put the oils on the dryer balls.  It's totally up to you!  Most of our clothes are actually washed sans essential oils because Landon and I don't agree on scents and I wash our clothes together.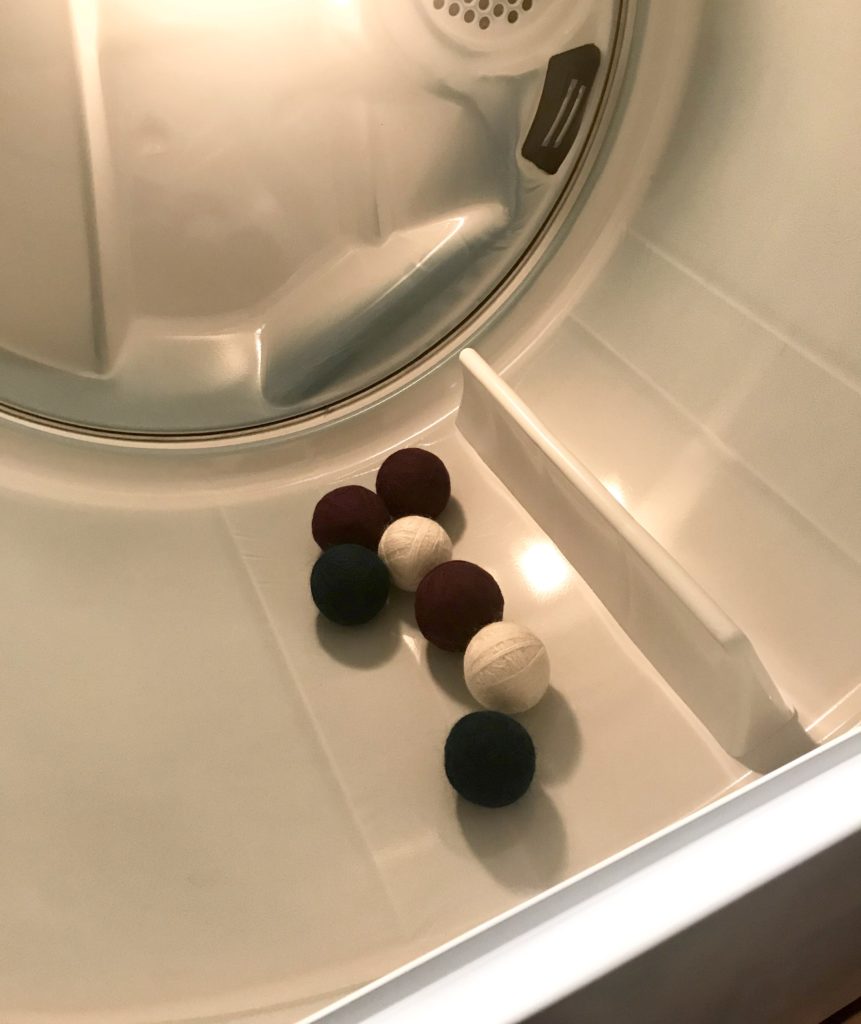 And that's it!  I highly recommend you check your most used and beloved products on EWG's site and search for other alternatives.  There are plenty of options to choose from that you can purchase rather than make.  Just do your research and live a healthier life. ❤
SaveSave