It's been a hot minute since I shared some things I'm currently loving.  But since all three of these have been fueling the month of May for me, I figured I owed them the spotlight.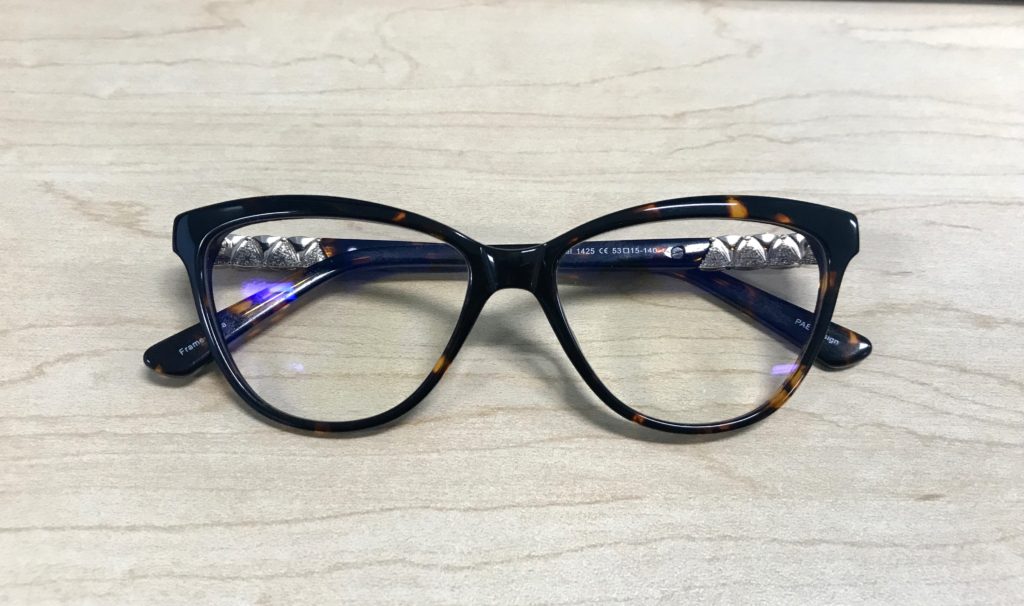 Blue Light Blocking Glasses
First up are blue light blocking glasses.  I actually ordered these from a booth at Pinners Conference last June and have been using them for nearly a year.  And they are amazing.  I often am nose deep in Xcel spreadsheets for hours on end and these keep my eyes from getting tired.  Likewise, on those mornings when the coffee isn't strong enough yet, they keep my eyes feeling more relaxed when I pop them on.  I had a coworker try mine and she bought a pair, then another coworker, then our manager got a pair as well.  Last month our manager emailed a picture of another coworker wearing her sunglasses trying to be cool like the rest of us saving our eyes. Ridiculously funny, yes, but just go get a pair and your eyes will thank you!
Good Earth Pomegranate Tea
Second, I've been drinking this pomegranate tea like there is no tomorrow.  I'm generally well-hydrated but since discovering this tea, I think I might be setting world records.  If a tea could be compared to Kool-Aid, it's this tea.  It's like the fruitiest most refreshing tea and you don't even have to add sugar.  I've been steeping it hot when the office is cold and making it iced for the warm afternoons.  The only downfall is I could not find it locally, just on Amazon.  But I already know it will regularly be on our Prime orders!
One Less Day by Rob Thomas
Lastly, this new song by Rob Thomas caught my attention earlier this month when I heard the very end on the radio.  I immediately pulled it up on YouTube when I got home and listened to it on repeat for probably an hour.  The rest of the month has been much the same.  There are a lot of people who never get the privilege to die of old age.  And we don't have that guarantee for ourselves either.  This song is a good reminder to make the best of the time you have, and never be ashamed of growing old.
There it is, the three things that have fueled the past month for me.  The days are trying to be warm and I am feeling pretty normal after my hip surgery 11 weeks ago so I'm enjoying seeing how much I can walk outside without pain. I'm really itching to golf but I won't be cleared for that any time soon.  So walking it is!