Back when we were building our house, I wanted garage doors with windows.  Specifically windows with grilles.  Sadly, our choices only had plain windows.  I'm so excited to share how I created faux window grilles for only $5 and less than an hour of my time – including cleaning the windows.  It really updates our curb appeal and helps the exterior of our house look more polished.
The secret?  White electrical tape!  This whole quarantine has given me some interesting ideas for our house.  And after I found white electrical tape on Amazon, I figured it was worth a try.  I actually tried this first on one of our interior house windows.  We had ordered windows with grilles but they never came.  The tape was rather obvious that it was tape on our windows but I had a feeling the garage door would work better.  And it did!
How to "install" faux window grilles
I started by cleaning the interiors of the garage door windows.  Oh my gosh they were filthy.  Like I had no idea windows could be so filthy.  Take this as a reminder to clean your garage door windows!  Anyway, once they were clean I held the tape up to cut the length and just stuck it on!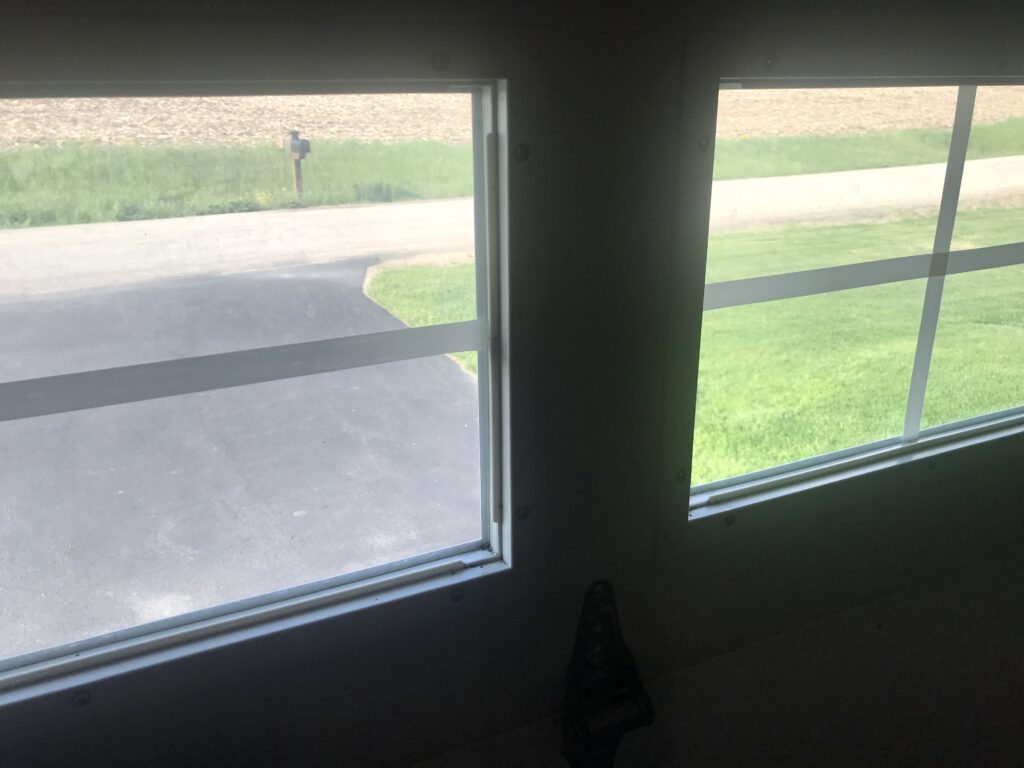 Sounds a little too easy but here's why:  Electrical tape is stretchy.  It stretches as you unwind it so by the time you cut it to the length you thought was right, it will shrink and be too short.  No problem, just give it a little stretch!  I started with the horizontal lines first and just eyeballed it.  Our windows have screws on the top and bottom that are centered so I used that to center my vertical tape.  After I would tape a couple windows, I'd go outside and look.  The other perk of electrical tape is that it can be pulled up, straightened, and taped back down again.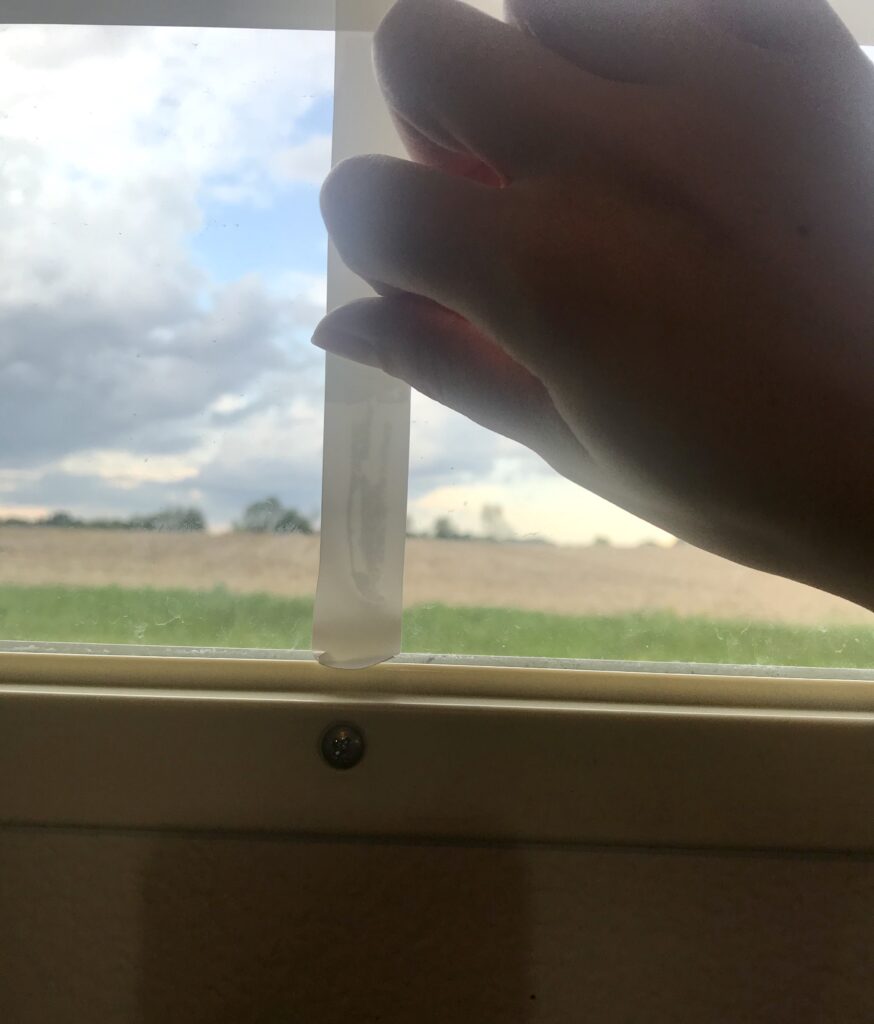 All in all, it took me a little longer than the Young House Love Has a Podcast episode I was listening to.  And that time included the window cleaning.  I love seeing the faux window grilles from down the street when we go for works.  It's a small and easy update but I really think it makes the house look nicer!