Remember back in March and April when everyone was decluttering in a way that would make Marie Kondo proud?  I didn't go very hardcore but I did find a half stained wood box in the one tote I went through.  Nearly everything is back in that tote but I was able to give the wood box new life!  And now I have a pretty lacquer box DIY sitting on our nautical shelves in our guest bedroom.
The minute I pulled out this half stained box, I instantly saw it for what it could be.  I immediately wanted it a dark color with white stripes in the grooves.  And shiny.  So shiny!
First, I removed all the hardware to separate the top and bottom.  Then I spray painted the box navy.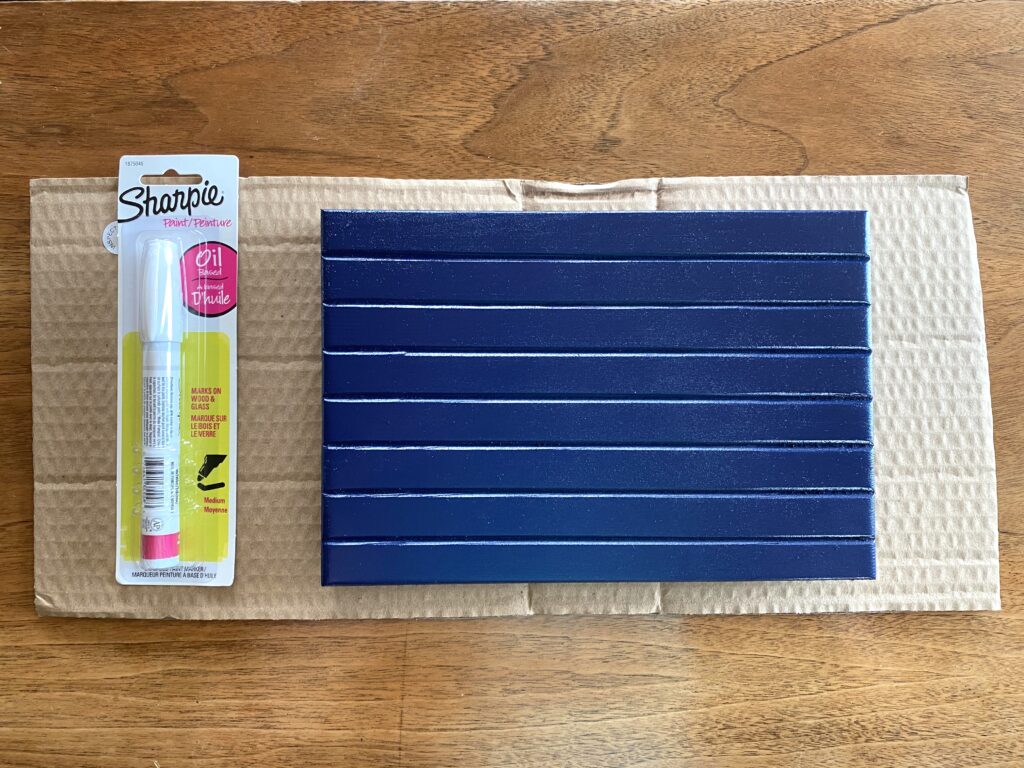 Once it was evenly painted, I used a Sharpie paint pen to color the grooves white.  This was the most time consuming part.  I'm not sure if the oil-based paint pen was the right choice but after many coats, the grooves were a bright white.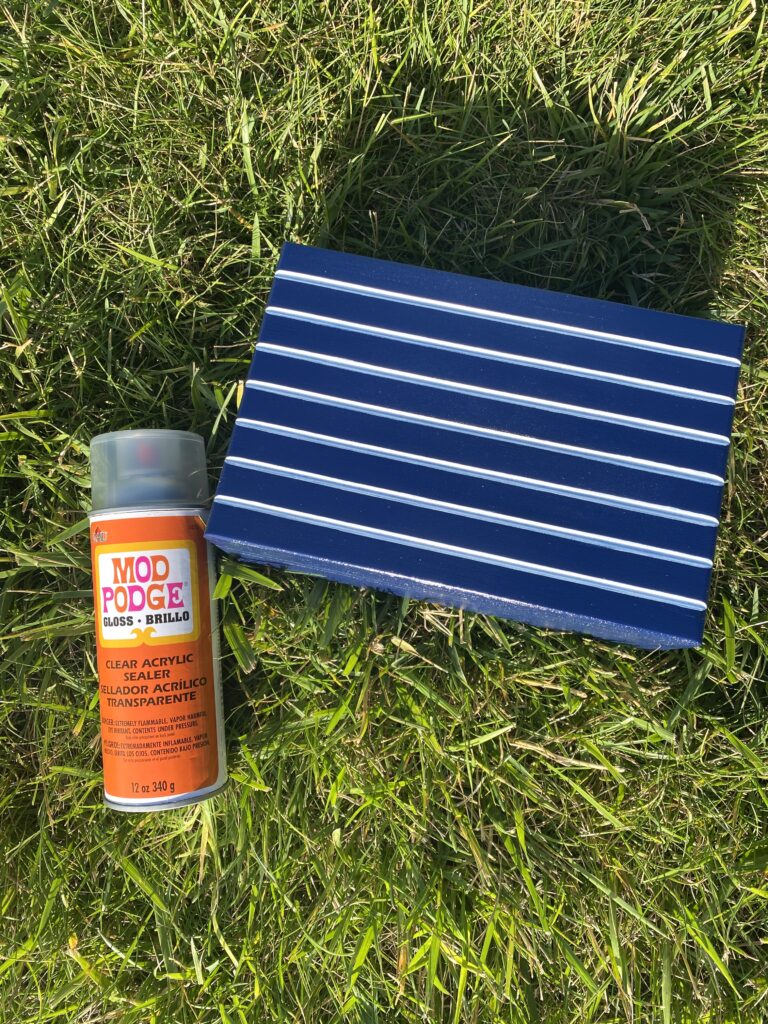 Because I wanted it to look like lacquer, I did a couple coats of Mod Podge Gloss to really make it shine.  I then reattached the hinges but did not put the latch back on.  And then it sat on the shelf for weeks.
I felt like something was missing but couldn't find anything to use as a knob.  I wanted an abstract geometric shape.  Finally, I took the tiniest piece of scrap wood and hand sawed the corners until it was too awkward to fit in the vice.  A couple coats of white gloss spray paint and I had the perfect knob!
I used my favorite glue (E600) to attach it to the top and now it's the perfect piece to start styling these shelves!
*The wood box I used was from Hobby Lobby.  I noticed they still carried it on a recent trip but was unable to find it on their website to link.